Yes, Gumlet is fully integrated with Zapier. Here are the steps to follow to connect with Gumlet.
Sign up or Log in with your e-mail address.
This will ask you to select your area of interest and company size.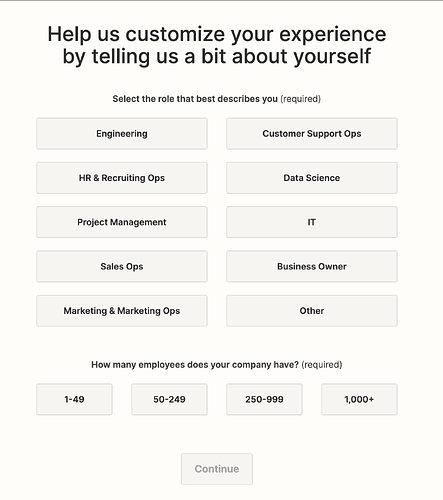 Now, start using Gumlet with Zapier.
For more information, please get in touch with our Support Team.